Food Distribution- Mobile Market Days are every 2nd & 4th Friday of the month. Those are days when we receive literally tons of fresh vegetables and fruits.
Eventos de Verano
La Distribucion de comida - Los dias del Mercado Mobil son cada 2do y 4to viernes del mes. Esos días recibimos muchas frutas y vegetales frescos.
Streetscape/ Paisaje Urbano
Click on the link to learn more about the Streetscape Project.
Haga clic en el enlace para obtener más información sobre el proyecto Paisaje Urbano.
Rene Martinez Luna (January 29, 1967 – January 26,2021)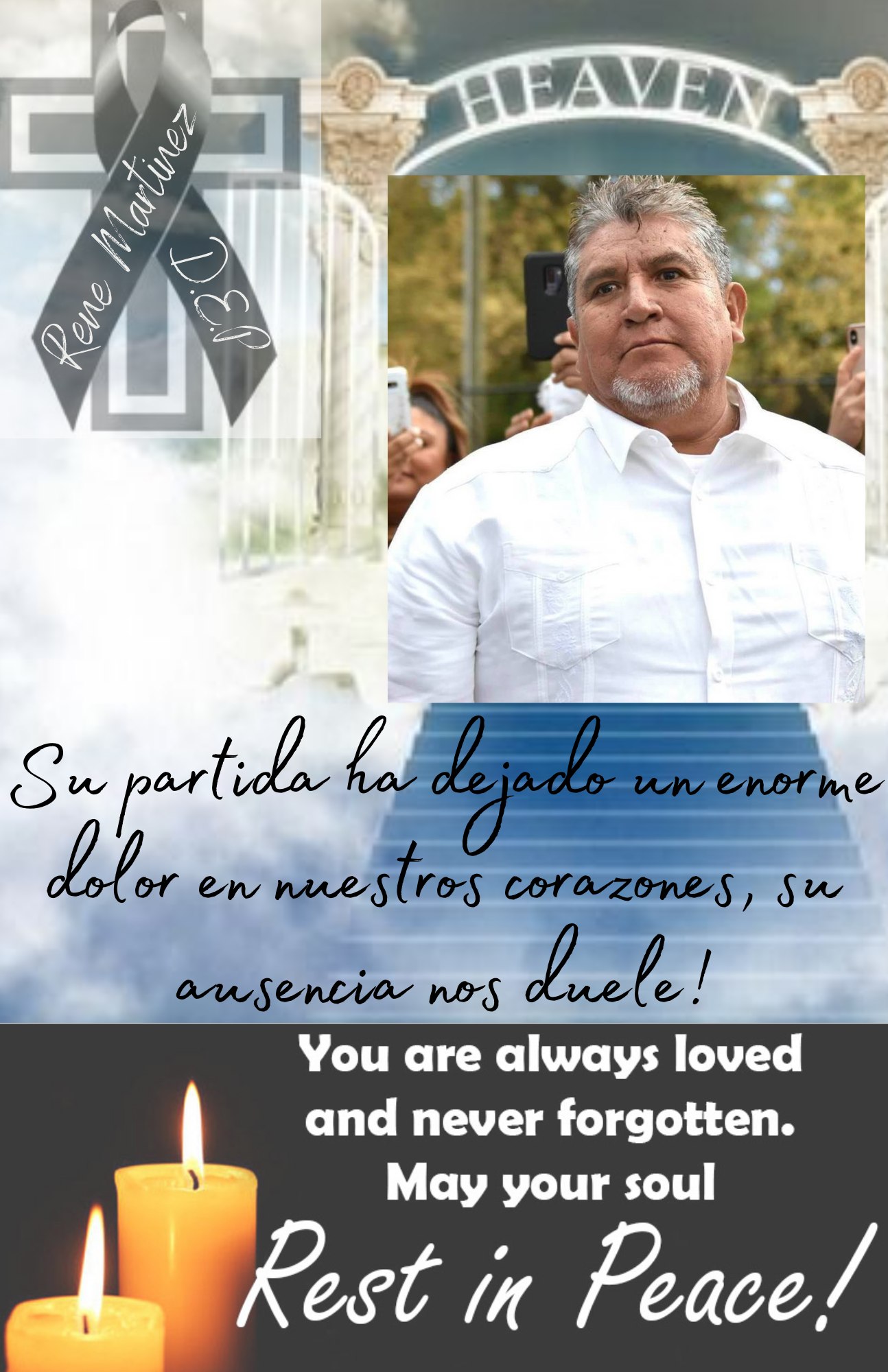 Rene Martinez Luna
January 29, 1967 – January 26,2021
It is with a broken heart that I announce the passing of Rene Martinez Luna, the Maintenance Supervisor of Georgetown South for the last 12 years. As many of you know, Rene was able to travel to Mexico for the Christmas holidays having finally obtained his green card. He went home, after an absence of 17 years, to see his father, his brother and sister and so many other family members and friends and his town of Acatlan de Azueta. While there he became ill and was soon diagnosed with COVID-19. He was never able to recover. He died yesterday in Mexico. At some point, Rene's remains will arrive back here in Manassas and a memorial service will be held. Rene is responsible for so many of the good things that have made  up the transformation of Georgetown South over the years.  Rene's sons, Jesus and Luis Martinez will continue his work here at Georgetown South.  I know we are going to miss seeing him on the streets and the greens and driving the red truck through Georgetown South. He was one of the hardest working people I have ever met. Think of him and try and smile so your whole face lights up like he did. Let that be his gift to us. We will never give up on the hope that he had and that the staff of Georgetown South share to transform this community into a place people can call home and where they feel safe. In his name and to honor his memory, we will redouble our efforts to care for this community and its residents. Rest in Peace Rene! Thank you for all your hard work and your love for this community.
Con el corazón roto anuncio el fallecimiento de Rene Martinez Luna, Supervisor de Mantenimiento de Georgetown South durante los últimos 12 años. Como muchos de ustedes saben, René pudo viajar a México para las vacaciones de Navidad habiendo finalmente obtenido su tarjeta verde. Se fue a su casa, después de una ausencia de 17 años, para ver a su padre, a su hermano y hermana y a tantos otros familiares y amigos y a su pueblo de Acatlan de Azueta. Mientras estuvo allí, se enfermó y pronto le diagnosticaron COVID-19. Nunca pudo recuperarse. Murió en México el dia martes 26 de Enero . En algún momento, los restos de Rene llegarán de regreso a Manassas y se llevará a cabo un servicio conmemorativo. Rene es responsable de muchas de las cosas buenas que han constituido la transformación de Georgetown South a lo largo de los años. Los hijos de René, Jesús y Luis Martínez continuarán su trabajo aquí en Georgetown South. Sé que vamos a extrañar verlo en las calles y en los greens y conducir el camión rojo por Georgetown South. Era una de las personas más trabajadoras que he conocido. Piensa en él e intenta sonreír para que todo tu rostro se ilumine como él. Que ese sea su regalo para nosotros. Nunca renunciaremos a la esperanza que él tenía y que el personal de Georgetown South comparte para transformar esta comunidad en un lugar que la gente pueda llamar hogar y donde se sienta seguros. En su nombre y en honor a su memoria, redoblaremos nuestros esfuerzos para cuidar de esta comunidad y sus habitantes. ¡Descansa en paz Rene! Gracias por todo su arduo trabajo y su amor por esta comunidad.
Welcome to Georgetown South in Manassas, Virginia

Living in Georgetown South ~ This neighborhood is filled with a diverse group of people who take pride in making their community a wonderful place to live, work and raise a family. Tree-lined streets, brick homes and picket fences add to its charm. Currently celebrating its 50th year, Georgetown South is located in the city of Manassas, just 30 miles from the heart of Washington, D.C.
History and Amenities ~ Rich in history and heritage, Manassas was once the site of the first large scale battle of the Civil War and is considered one of the most authentic historical cities in Virginia. The charming Old Town historic district is ideal for shopping, dining, outdoor music and open air markets. Annual events downtown include a Latino Festival, Chili Cookoff & Kids Fest, Fall Jubilee, Christmas Parade and more.

*We now accept major credit cards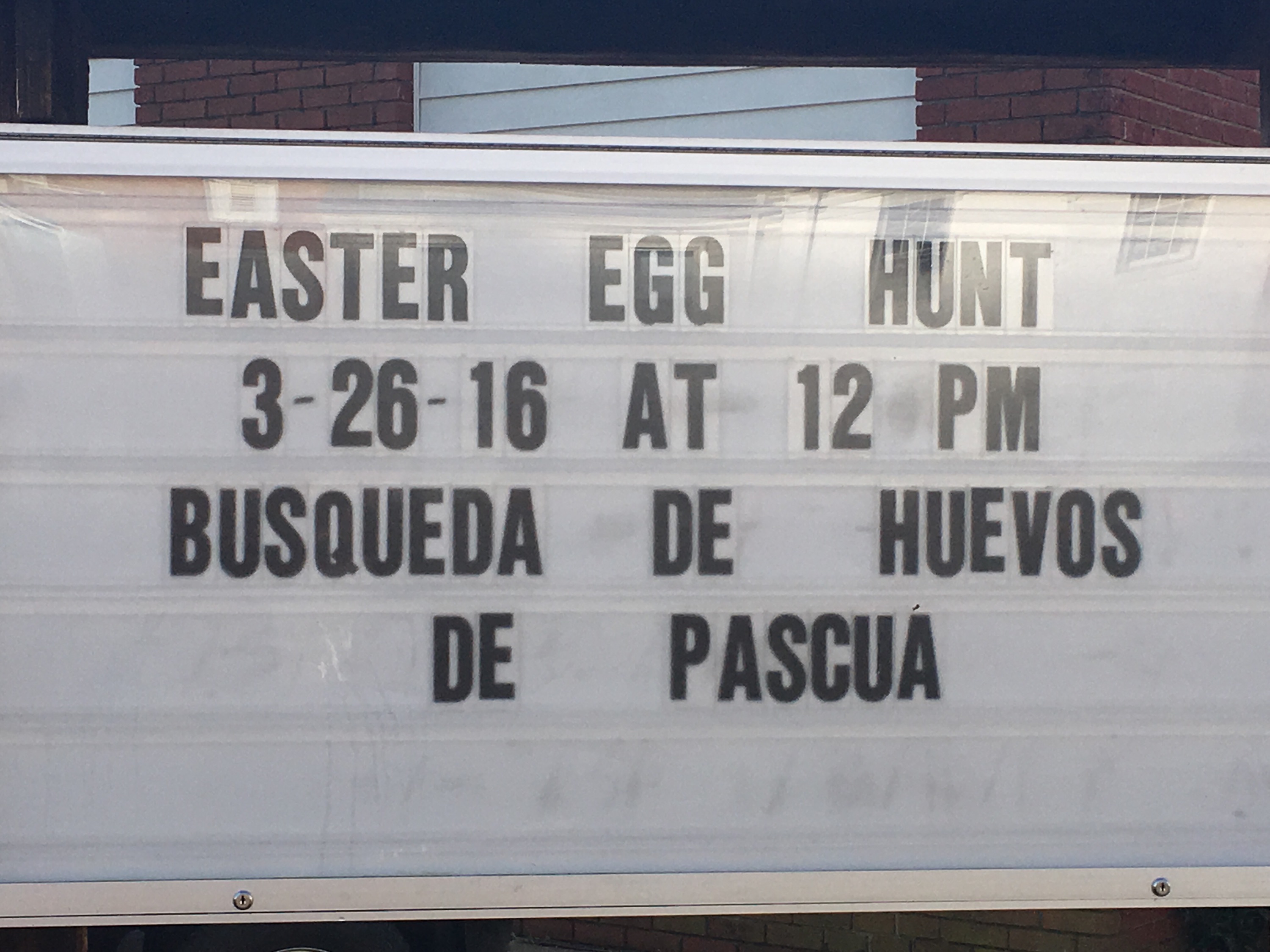 Announcements/ Anuncios
PARKING Changes in Georgetown South
On July 26, 2021, the Manassas City Council took the first of two votes to make changes to the parking rules in Georgetown South. The councilmembers voted unanimously in favor of the proposed changes. These changes came about as a result of years of complaints from members of the Georgetown South community for the Council to "do something" to control the parking. The proposed changes to the parking regulations are as follows:
Effective January 1, 2022:
Georgetown South will become its own parking district, possibly known as Zone 4 or by another name to be determined. Only people from Georgetown South will be able to purchase a sticker to park in the community.
Each calendar year no more than two (2) parking permits may be sold for qualifying vehicles at each townhome in the Georgetown South Parking District. The administrative process and requirements for enforcing this two-permit limit shall be promulgated by the City Manager. Each permit will cost $25. The registered owner of the vehicle must reside at the address listed on the vehicle registration.
Each calendar year up to twenty-five (25) temporary visitor / guest permits may be sold for each townhome in the Georgetown South Parking District. The passes would cost 5 for $25 so if one purchased all 25 that would be $125.
The Georgetown South Community Council Board of Trustees has proposed a changed to the above and asked that rather than allowing 25 daily visitor passes per household, that the homeowner be allowed to purchase one permanent visitor pass per year with no expiration period.  The financial cost would be less at $25 for a permanent pass rather than $125 for 25 daily passes. The potential for abuse would be much less also. If every one of the 860-property owners in Georgetown South bought 25 daily visitor passes that would equal 21,500 passes.  This would net the City $107,500. If the City adopts the Board's recommendation of one permanent visitor pass per household there will be a maximum of only 860 passes in the community at a total possible cost of $21,500.
Come to the Council meeting on Monday, September 13th to hear one of the Georgetown South board members make this recommendation to Council. We are hoping that they will listen to us on this important change. Many people say this will force them to move because their adult children will have nowhere to park. As community manager, I urge you to see how these new regulations will work. The city will always have the ability to make changes as they see them become necessary.  Remember that you all as community members demanded change from the City Council and the Georgetown South Community Council Board of Trustees and this actually is probably the best they can do if they are to LIMIT parking.
Cambios de Estacionamiento en Georgetown South
El 26 de julio de 2021, el Ayuntamiento de Manassas tomó el primero de dos votos para realizar cambios en las reglas de estacionamiento en Georgetown South. Los concejales votaron por unanimidad a favor de los cambios propuestos. Estos cambios se produjeron como resultado de años de quejas de miembros de la comunidad de Georgetown South para que el Consejo "hiciera algo" para controlar el estacionamiento. Los cambios propuestos a las regulaciones de estacionamiento son los siguientes:
A partir del 1 de enero de 2022:
Georgetown South se convertirá en su propio distrito de estacionamiento, posiblemente conocido como Zona 4 o con otro nombre por determinar. Solo las personas de Georgetown South podrán comprar una calcomanía para estacionarse en la comunidad.
No se podrá vender más de dos (2) permisos (Stikers) de estacionamiento por año, para vehículos que califiquen en cada casa adosada en el distrito de estacionamiento de Georgetown South. El administrador de la ciudad anunciara el proceso administrativo y los requisitos para hacer cumplir este límite de dos permisos. Cada permiso costará $ 25. El propietario registrado del vehículo debe residir en la dirección que figura en el registro del vehículo.
Cada año calendario se pueden vender hasta veinticinco (25) permisos temporales para visitantes / invitados por cada casa adosada en el distrito de estacionamiento de Georgetown South. Los pases costarían 5 por $ 25, por lo que, si alguien compra los 25, serían $ 125.
La Junta Directiva del Consejo de Georgetown South Community Council ha propuesto un cambio a lo anterior y ha pedido que, en lugar de permitir 25 pases de visitantes diarios por hogar, se permita al propietario comprar un pase de visitante permanente por año sin período de vencimiento. El costo financiero sería menor a $ 25 por un pase permanente en lugar de $ 125 por 25 pases diarios. El potencial de abuso también sería mucho menor. Si cada uno de los 860 dueños de propiedades en Georgetown South comprara 25 pases diarios para visitantes, eso equivaldría a 21,500 pases. Esto le costaría a la Ciudad $ 107,500. Si la Ciudad adopta la recomendación de la Junta de un pase de visitante permanente por hogar, habrá un máximo de solo 860 pases en la comunidad a un costo total posible de $ 21,500.
Venga a la reunión del Consejo el lunes 13 de septiembre para escuchar a uno de los miembros de la junta de Georgetown South hacer esta recomendación al Consejo. Esperamos que nos escuchen sobre este importante cambio. Mucha gente dice que esto los obligará a moverse porque sus hijos adultos no tendrán dónde estacionarse. Como administradora de la comunidad, le ínsito a que vea cómo funcionarán estas nuevas regulaciones. La ciudad siempre tendrá la capacidad de hacer cambios a medida que los considere necesarios. Recuerde que todos ustedes, como miembros de la comunidad, exigieron un cambio al Consejo y esto en realidad es probablemente lo mejor que pueden hacer si LIMITAN el estacionamiento.
For Annual Inspection Calendar 2021 click on the link below
I would like to say that there should be no need for a street sweeper in this community. My community has no street sweeper and there is no trash in the streets. Please don't throw your trash in the streets. Carry it to a trash container and dispose of it properly. If you see someone doing this, say something or get an address and call me and let me know who is doing this. No reason our streets should be so full of trash and there should be no need for a street sweeper. Be part of the solution, not part of the problem. Meg Carroll
Quiero agregar que no debería haber necesidad de barrendoras en esta comunidad. Mi comunidad no tiene barredora de calles y no hay basura en las calles. Por favor, no tires tu basura a las calles. Llévelo a un contenedor de basura y deséchelo correctamente. Si ve a alguien haciendo esto, diga algo u obtenga una dirección y llámeme y déjeme saber quién está haciendo esto. No hay razón para que nuestras calles estén tan llenas de basura y no debería haber necesidad de una barredora. Sea parte de la solución, no parte del problema. Meg Carroll