Summer Events
Georgetown South has many activities that we are hosting but that are sponsored by other organizations. For information on any of them contact our office at 703-361-4500.
Back to School Parent Workshop -  If you registered  your child for school supplies for the upcoming school year at the Georgetown South Community Council office you must come on July 29 at 7:00pm to the back to school night. The School Supply Distribution will be held on August 5th, one week before the start of school, starting at 1pm. 
FUTURE KINGS and VIRGINIA TECH AVIATION CAMP: July 26th to 30th from 8:30 to 4:30pm for boys and girls in grades 6 to 12. Camp will be held at Osbourn High School. Students must be well-behaved and motivated to learn about aviation and airplane design. Only 15 spaces available. Contact the Georgetown South Office to register.

BINGO for Georgetown South ADULTS to be held on August 5th at 6pm. Prizes and fun for all.  Contact the Georgetown South Office to RSVP.
Manassas City Police Department Recruitment Event – July 29th 6:30 pm to 8:30pm The MCPD is looking for police officers and dispatchers that reflect the community they serve. Always a plus to be a bilingual candidate. Be part of the solution.
Accepting registrations now for Girl Scouts – Grades K-12 Girls Contact the Georgetown South Office to register.

Girls on the Run – a running club with empowerment and leadership activities for girls ages 8 – 13. Registration begins August 9th. Contact the Georgetown South Office to register.
Badges for Baseball is a weekly club meeting every Tuesday at 4 to 5:30 starting in September that brings police together with community kids ages 9 – 13 for leadership lessons through sports and mentoring. Open to boys and girls. Contact the Georgetown South Office to register.

Food Distribution occurs every Friday at 2pm. Mobile Market Days are every 2nd 4th Friday of the month. Those are days when we receive literally tons of fresh vegetables and fruits.
Eventos de Verano
Georgetown South tiene muchas actividades que estamos organizando pero que son patrocinadas por otras organizaciones. Para obtener información sobre cualquiera de ellos, comuníquese con nuestra oficina al 703-361-4500.
Taller de regreso a clases para padres

: si inscribió a su hijo para recibir los útiles escolares para el próximo año escolar en la oficina del Centro Comunitario de Georgetown South, debe venir ala reunión el 29 de julio a las 7:00 pm a la noche de regreso a clases. La distribución de útiles escolares se llevará a cabo el 5 de agosto, una semana antes del inicio de clases, a partir de la 1:00 P.M. 
CAMPAMENTO DE AVIACIÓN TÉCNICA DE FUTURE KINGS Y VIRGINIA TECH: sera del
26 al 30 de julio de 8:30 a 4:30 pm para niños y niñas en los grados 6 a 12. El campamento se llevará a cabo en Osbourn High School. Los estudiantes deben comportarse bien y estar motivados para aprender sobre aviación y diseño de aviones. Solo 15 espacios disponibles. Comuníquese con la oficina de Georgetown South para registrarse.
BINGO para los Adultos de Georgetown South se llevará a cabo el 5 de agosto a las 6 pm. Premios y diversión para todos. Comuníquese con la oficina de Georgetown South para confirmar su asistencia.
Evento de reclutamiento del departamento de policía de la ciudad de Manassas: 29 de julio de 6:30 pm a 8:30 pm el MCPD está buscando oficiales de policía y despachadores que reflejen la comunidad a la que sirven. Siempre es un plus ser candidato bilingüe. Se parte de la solución.
Girls on the Run: un club de corredores con actividades de empoderamiento y liderazgo para niñas de 8 a 13 años. La inscripción comienza el 9 de agosto. Comuníquese con la oficina de Georgetown South para registrarse.
Badges for Baseball es una reunión semanal del club todos los martes de 4 a 5:30 a partir de septiembre que reúne a la policía con niños de la comunidad de 9 a 13 años para lecciones de liderazgo a través de deportes y tutoría. Abierto a niños y niñas. Comuníquese con la oficina de Georgetown South para registrarse.
La Distribucion de comida ocurre todos los Viernes a las 2 de la tarde. Los dias del Mercado Mobil son cada 2do y 4to viernes del mes. Esos días recibimos muchas frutas y vegetales frescos.
Streetscape/ Paisaje Urbano
Click on the link to learn more about the Streetscape Project.
Haga clic en el enlace para obtener más información sobre el proyecto Paisaje Urbano.
Rene Martinez Luna (January 29, 1967 – January 26,2021)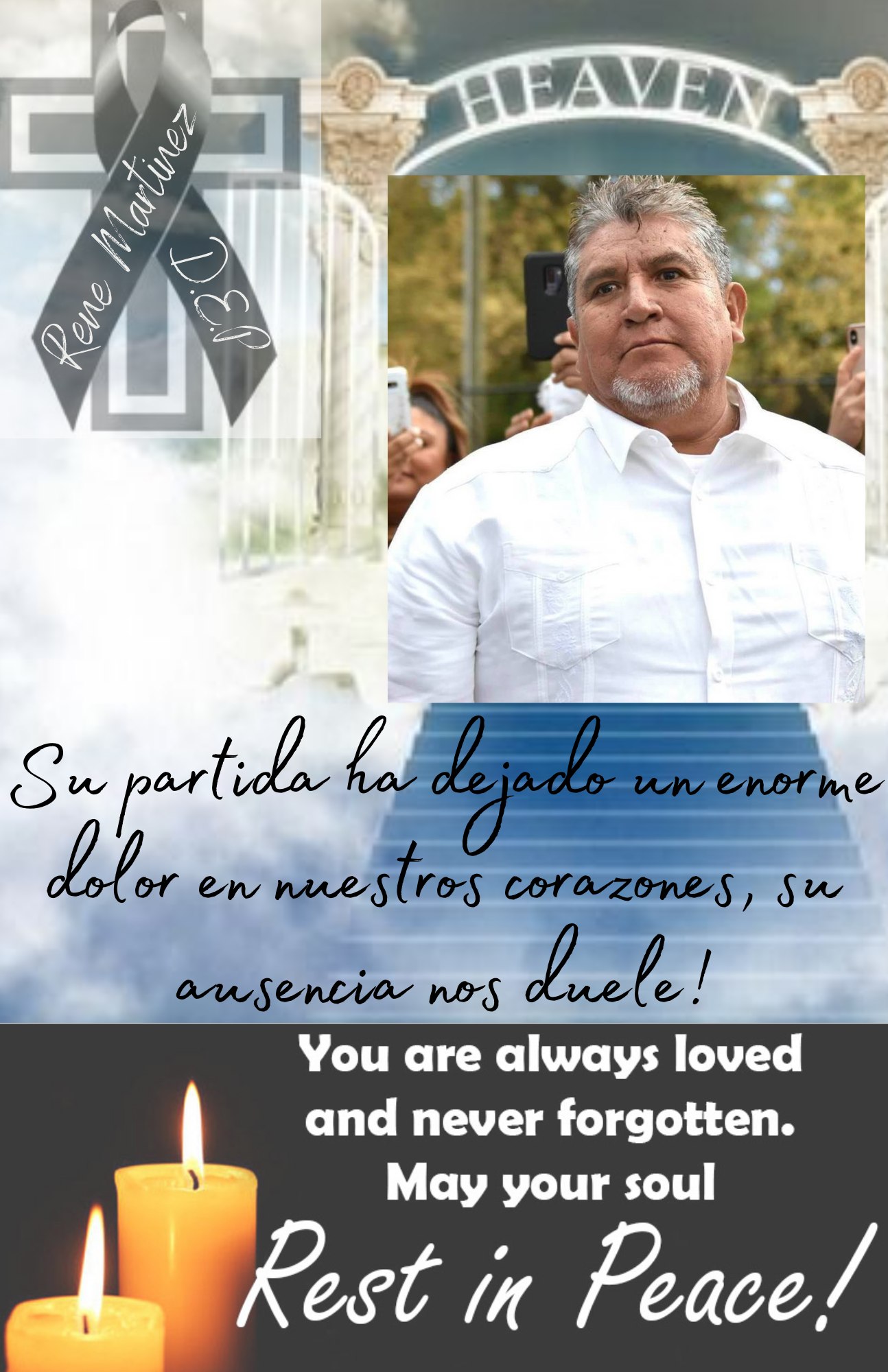 Rene Martinez Luna
January 29, 1967 – January 26,2021
It is with a broken heart that I announce the passing of Rene Martinez Luna, the Maintenance Supervisor of Georgetown South for the last 12 years. As many of you know, Rene was able to travel to Mexico for the Christmas holidays having finally obtained his green card. He went home, after an absence of 17 years, to see his father, his brother and sister and so many other family members and friends and his town of Acatlan de Azueta. While there he became ill and was soon diagnosed with COVID-19. He was never able to recover. He died yesterday in Mexico. At some point, Rene's remains will arrive back here in Manassas and a memorial service will be held. Rene is responsible for so many of the good things that have made  up the transformation of Georgetown South over the years.  Rene's sons, Jesus and Luis Martinez will continue his work here at Georgetown South.  I know we are going to miss seeing him on the streets and the greens and driving the red truck through Georgetown South. He was one of the hardest working people I have ever met. Think of him and try and smile so your whole face lights up like he did. Let that be his gift to us. We will never give up on the hope that he had and that the staff of Georgetown South share to transform this community into a place people can call home and where they feel safe. In his name and to honor his memory, we will redouble our efforts to care for this community and its residents. Rest in Peace Rene! Thank you for all your hard work and your love for this community.
Con el corazón roto anuncio el fallecimiento de Rene Martinez Luna, Supervisor de Mantenimiento de Georgetown South durante los últimos 12 años. Como muchos de ustedes saben, René pudo viajar a México para las vacaciones de Navidad habiendo finalmente obtenido su tarjeta verde. Se fue a su casa, después de una ausencia de 17 años, para ver a su padre, a su hermano y hermana y a tantos otros familiares y amigos y a su pueblo de Acatlan de Azueta. Mientras estuvo allí, se enfermó y pronto le diagnosticaron COVID-19. Nunca pudo recuperarse. Murió en México el dia martes 26 de Enero . En algún momento, los restos de Rene llegarán de regreso a Manassas y se llevará a cabo un servicio conmemorativo. Rene es responsable de muchas de las cosas buenas que han constituido la transformación de Georgetown South a lo largo de los años. Los hijos de René, Jesús y Luis Martínez continuarán su trabajo aquí en Georgetown South. Sé que vamos a extrañar verlo en las calles y en los greens y conducir el camión rojo por Georgetown South. Era una de las personas más trabajadoras que he conocido. Piensa en él e intenta sonreír para que todo tu rostro se ilumine como él. Que ese sea su regalo para nosotros. Nunca renunciaremos a la esperanza que él tenía y que el personal de Georgetown South comparte para transformar esta comunidad en un lugar que la gente pueda llamar hogar y donde se sienta seguros. En su nombre y en honor a su memoria, redoblaremos nuestros esfuerzos para cuidar de esta comunidad y sus habitantes. ¡Descansa en paz Rene! Gracias por todo su arduo trabajo y su amor por esta comunidad.
Welcome to Georgetown South in Manassas, Virginia

Living in Georgetown South ~ This neighborhood is filled with a diverse group of people who take pride in making their community a wonderful place to live, work and raise a family. Tree-lined streets, brick homes and picket fences add to its charm. Currently celebrating its 50th year, Georgetown South is located in the city of Manassas, just 30 miles from the heart of Washington, D.C.
History and Amenities ~ Rich in history and heritage, Manassas was once the site of the first large scale battle of the Civil War and is considered one of the most authentic historical cities in Virginia. The charming Old Town historic district is ideal for shopping, dining, outdoor music and open air markets. Annual events downtown include a Latino Festival, Chili Cookoff & Kids Fest, Fall Jubilee, Christmas Parade and more.

*We now accept major credit cards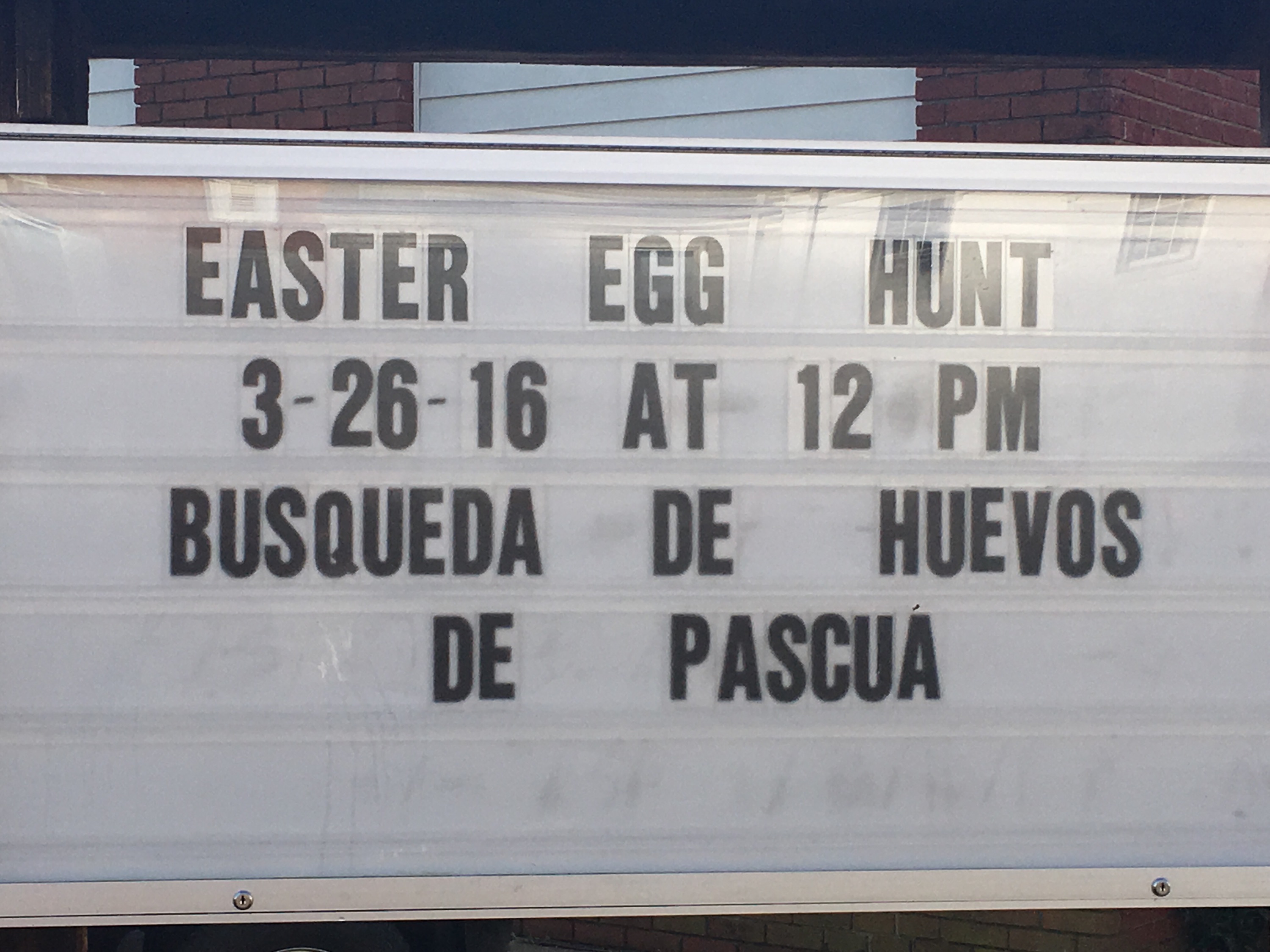 Announcements/ Anuncios
For Annual Inspection Calendar 2021 click on the link below
I would like to say that there should be no need for a street sweeper in this community. My community has no street sweeper and there is no trash in the streets. Please don't throw your trash in the streets. Carry it to a trash container and dispose of it properly. If you see someone doing this, say something or get an address and call me and let me know who is doing this. No reason our streets should be so full of trash and there should be no need for a street sweeper. Be part of the solution, not part of the problem. Meg Carroll
Quiero agregar que no debería haber necesidad de barrendoras en esta comunidad. Mi comunidad no tiene barredora de calles y no hay basura en las calles. Por favor, no tires tu basura a las calles. Llévelo a un contenedor de basura y deséchelo correctamente. Si ve a alguien haciendo esto, diga algo u obtenga una dirección y llámeme y déjeme saber quién está haciendo esto. No hay razón para que nuestras calles estén tan llenas de basura y no debería haber necesidad de una barredora. Sea parte de la solución, no parte del problema. Meg Carroll