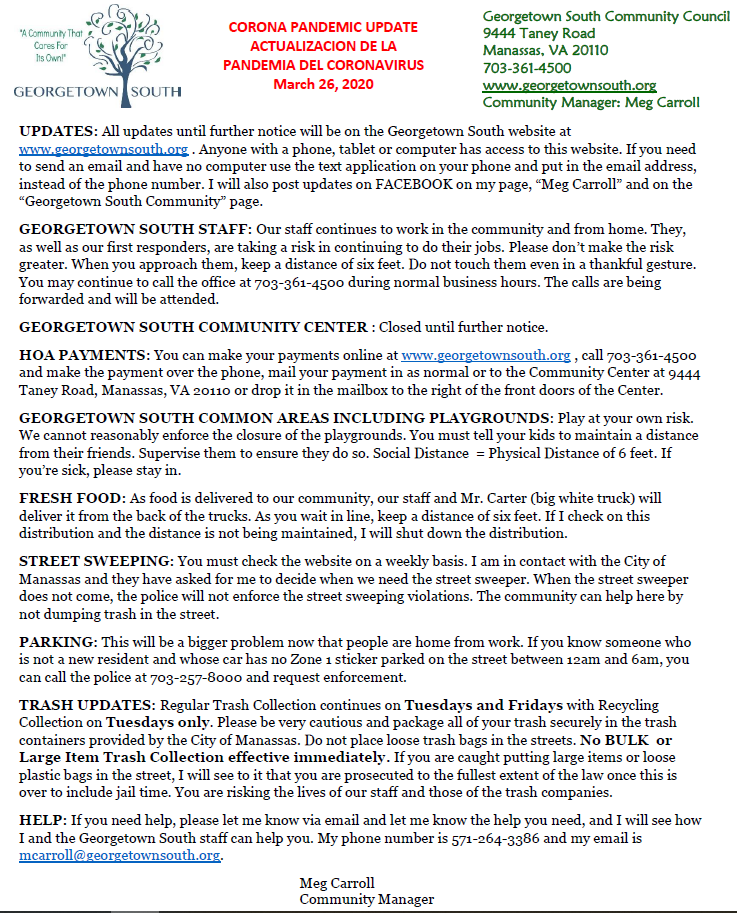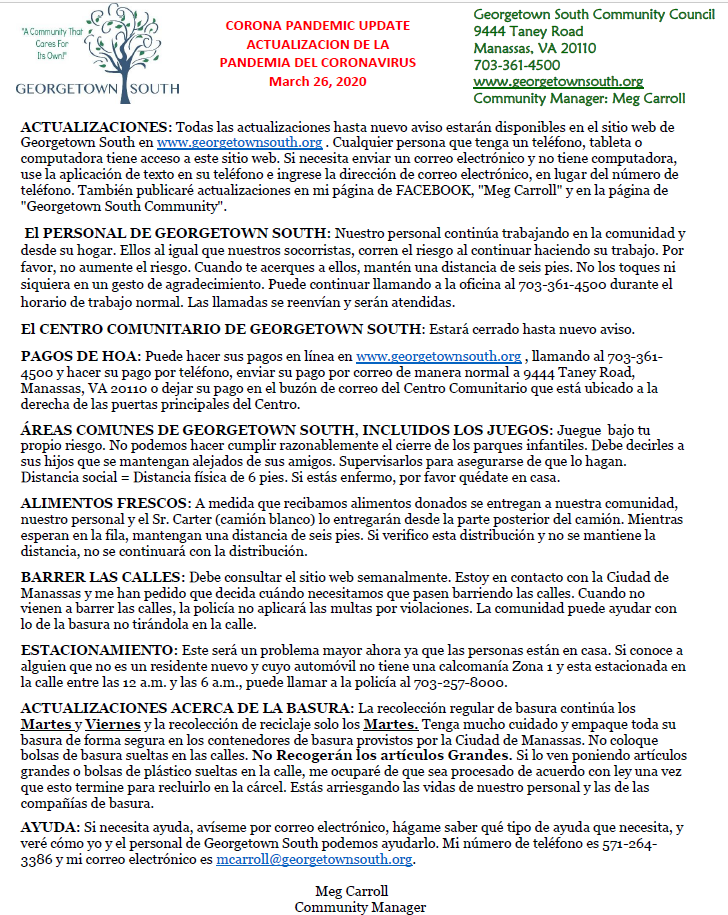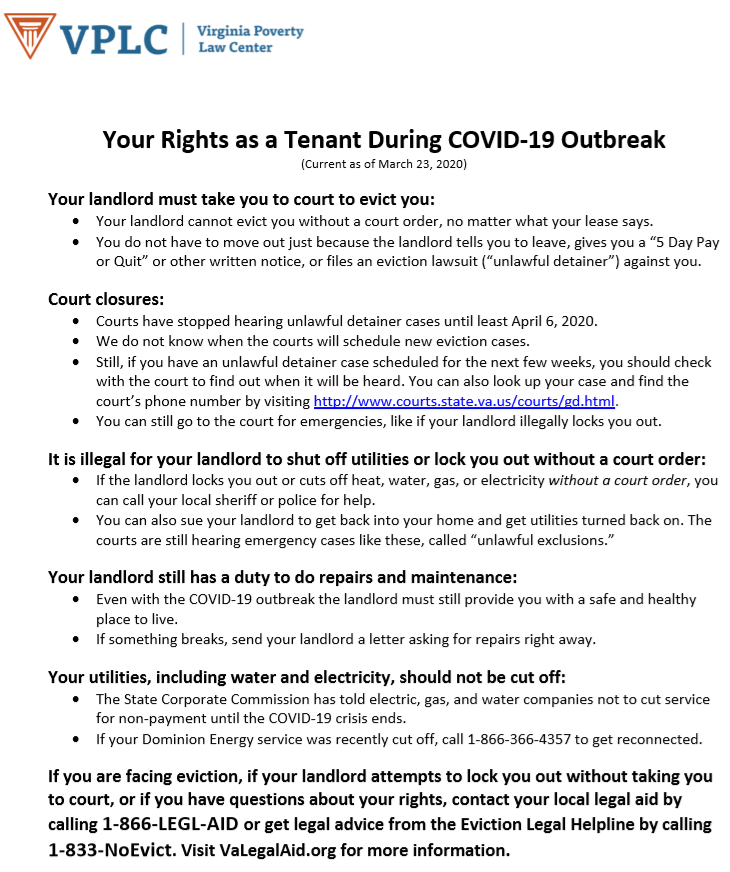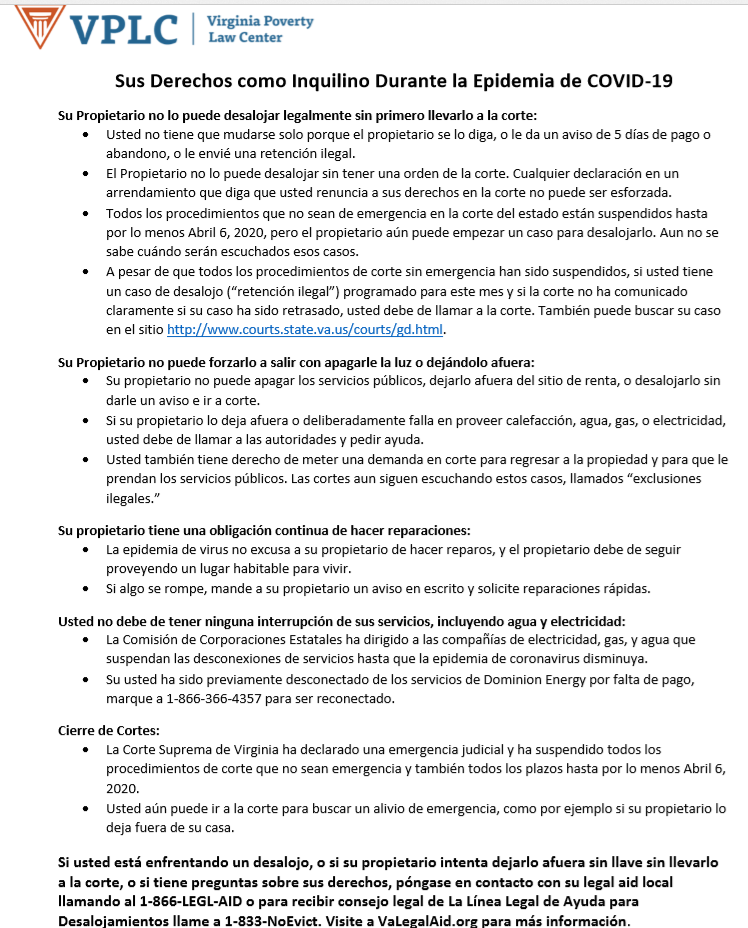 ---
Registre su carro/ Register your car
---
Como Registrar Su Carro durante COVID-19
Primero, tiene que cambiar su dirección en
https://www.dmv.virginia.gov/dmvnet/pin_maint/pin_logon.aspx?SESS=NEW
Cuando has cambiado su dirección, tiene que ir al siguiente sitio para registrar su carro en la ciudad de Manassas. Ellos van a mandarte un "bill" que puede pagar por correo o por internet y después se la mandan el sticker.
http://manassascity.org/FormCenter/Commissioner-of-the-Revenue-3/Vehicle-Registration-103
How to Register your Car during COVID-19
First, you have to change your address with DMV at this website link:
https://www.dmv.virginia.gov/dmvnet/pin_maint/pin_logon.aspx?SESS=NEW.
Once you have changed your address, you need to go to the following website to register your car in the City of Manassas and get your Zone 1 sticker. They will send you a bill that you can pay by mail or on the Internet. Then, they'll send you the Zone 1 sticker.
http://manassascity.org/FormCenter/Commissioner-of-the-Revenue-3/Vehicle-Registration-103